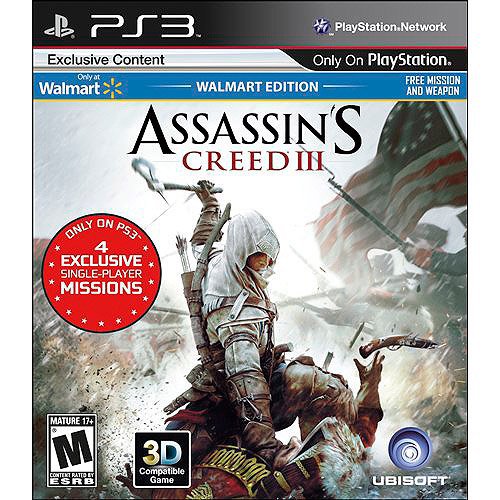 Only 1 available
Details
Shipping: US-Mainland: $3.60 (more destinations)
Condition: Used
Returns: 10 days, buyer pays return shipping (more)
Assassins Creed III, PlayStation 3, Action Game from 2012.
You are Connor, warrior son of a Native American mother and British father. As the colonies draw closer to revolution, you dedicate your life to the freedom of your clan - becoming the spark that ignites the revolution into full blaze. Your crusade will take you through blood-soaked battlefields to crowded city streets, to perilous wilderness and beyond. You not only witness history - you make it. Set against the backdrop of one of the bloodiest Revolutions in world history, prepare to be drawn back into the centuries-old battle between the Assassin's Order and their sworn enemy, the Templars. Unleash lethal new skills and experience a stunningly realistic world created by Anvil Next, a new engine that redefines gaming.
Used Game , like new with all inserts.